Rebecca Cady named Health Care Risk Management Professional of the Year by ASHRM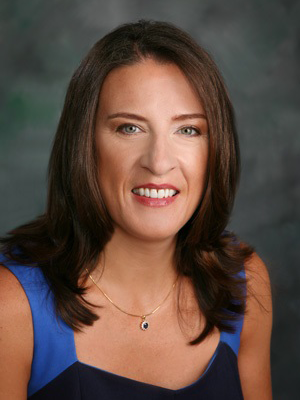 Rebecca Cady, vice president and chief risk officer at Children's National Health System, is the recipient of the 2018 American Society for Health Care Risk Management (ASHRM ) Professional of the Year award. Cady's dedication to advancing the risk management industry has been demonstrated through her commitment to innovation in the face of industry challenges.
Recently, she directed the implementation process for reporting safety incidents via a mobile app created by RL Solutions. Children's National was one of the early adopters of the mobile app technology that has allowed staff to instantaneously provide feedback about unsafe conditions directly from their smartphones.
"The mobile app enables staff to report an event quickly so that it doesn't get lost or forgotten and something can be done about it," Cady says. "We already were working on a project to increase incident reporting, so integrating the mobile app was an important addition for providers looking to report issues of concern."
Cady is in charge of the Children's National enterprise risk management department and management of their litigation program; including serving as counsel to the compliance officer and Human Resources. She also oversees operations of Children's clinical risk management program, ombudsman program, workers' compensation program and the insurance program; including managing the organization's captive insurance company.
Her approach consistently applies diverse tools and strategies of risk management, such as enterprise risk management (ERM), strategic risk management, risk financing and insurance. At Children's National, she has built an ERM infrastructure that enables faster understanding of risk management and adoption by staff at all levels. This led to adopting incident reporting on mobile devices and resulted in overall improvements in hospital performance.
Previously, Cady served as interim vice president, chief compliance and privacy officer at Children's National. Prior to joining Children's National, she was a partner at Grace Hollis Lowe Hanson & Schaeffer LLP.
https://innovationdistrict.childrensnational.org/wp-content/uploads/2018/11/Rebecca-Cady.png
400
300
Innovation District
https://innovationdistrict.childrensnational.org/wp-content/uploads/2018/11/idlogo1-tagline-Advances-in-Medicine.gif
Innovation District
2018-11-08 11:44:35
2018-11-19 10:47:46
Rebecca Cady named Health Care Risk Management Professional of the Year by ASHRM