Randi Streisand, Ph.D. to be honored with the Michael C. Roberts Award for Outstanding Mentorship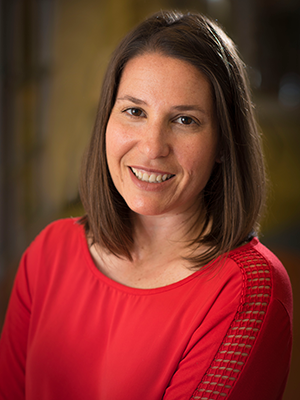 Randi Streisand, Ph.D., chief of Psychology and Behavioral Health at Children's National Health System, will be honored with the Michael C. Roberts Award for Outstanding Mentorship by the  Society of Pediatric Psychology (SPP), a Division of the American Psychological Association. This award honors pediatric psychology faculty who go above and beyond to mentor students and provide professional advice and guidance through students' various training phases.
The Society of Pediatric Psychology will present the award at their Annual Conference held on Apr. 4-6, 2019 in New Orleans, La.
Streisand was selected for the award based on her exceptional mentorship in the areas of research, clinical work and overall career development through graduate school, postdoctoral fellowships and early career stages.
"I'm very honored to be selected for this distinguished award," says Streisand. "Working with students, fellows and junior faculty members has been the highlight of my career. I really enjoy helping guide people on their own career paths. I have been fortunate to mentor many truly talented individuals, several of whom I now get to work with as valued colleagues."
Streisand has served as a primary mentor on funded career development awards, research fellowships and dissertations. Her impressive track record of mentoring behavioral researchers has benefited six faculty members by moving Children's fellows into tenure-track and clinical faculty positions. Furthermore, her research assistants have been accepted into leading graduate programs in psychology and health including the University of Florida, Loyola University Chicago, Georgia State University and UT Southwestern Medical Center.
"Dr. Streisand's approach to mentorship is comprehensive, and she goes the extra mile for each intern, colleague and researcher she works with," says Roger J. Packer, M.D., senior vice president at Children's Center of Neuroscience and Behavioral Medicine. "She has already made a major impact on the field of pediatric psychology through her superb mentorship and will continue to do so for the years to come."
https://innovationdistrict.childrensnational.org/wp-content/uploads/2019/02/Randi-Streisand.png
400
300
Innovation District
https://innovationdistrict.childrensnational.org/wp-content/uploads/2018/11/idlogo1-tagline-Advances-in-Medicine.gif
Innovation District
2019-02-07 09:39:05
2021-08-20 11:11:48
Randi Streisand, Ph.D. to be honored with the Michael C. Roberts Award for Outstanding Mentorship