Creating accessible platforms for innovation is essential to advancing children's health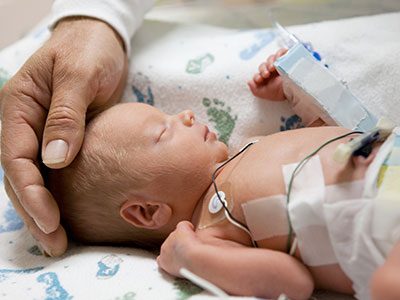 Children's National Hospital continues in its efforts to educate and advocate about ways to address the unique challenges facing pediatric medical device innovation, such as small market size and a lack of industry investment. In a recent commentary for IEEE Pulse, the publication of the IEEE Engineering in Medicine and Biology Society, Kolaleh Eskandanian, Ph.D., M.B.A., P.M.P., vice president and chief innovation officer at Children's National Hospital and principal investigator of the National Capital Consortium for Pediatric Device Innovation (NCC-PDI), discussed how the FDA and children's hospitals are stepping in to bridge critical funding gaps and build an accessible infrastructure that safely accelerates the development and commercialization of pediatric medical devices.
"Our goal is to provide direct funding [with] expert advising and support services to innovators of pediatric medical devices," says Eskandanian. "The notion that innovation follows investment, that really gave us the idea of competitions where if we announced a challenge and we could put grant money behind it—and open it to the entire world — then we could attract small businesses and start-up companies that could come forward and start thinking about developing a medical device more specifically for the pediatric population."
Now in its 8th year, NCC-PDI's "Make Your Medical Device Pitch for Kids!" competition focuses on identifying and supporting innovators that address specific unmet pediatric needs. This year's competition focuses on innovations in pediatric devices that treat congenital heart disease (CHD), with an emphasis on electrophysiology (EP) devices such as pacemaker systems, ablation catheters, wearable monitoring devices and related technologies that address arrhythmias in children. While the last decade brought great advances in technologies that improve the care of adult arrhythmias, pediatric patients have been left behind, with only five devices approved for use in children in the same period.
To learn more about the consortium's efforts to advance pediatric innovation, visit the NCC-PDI website.
https://innovationdistrict.childrensnational.org/wp-content/uploads/2020/01/newborn-baby.jpg
300
400
Innovation District
https://innovationdistrict.childrensnational.org/wp-content/uploads/2018/11/idlogo1-tagline-Advances-in-Medicine.gif
Innovation District
2021-04-12 15:37:40
2021-06-04 17:49:55
Creating accessible platforms for innovation is essential to advancing children's health