Promoting a culture of safety with 10,000 good catches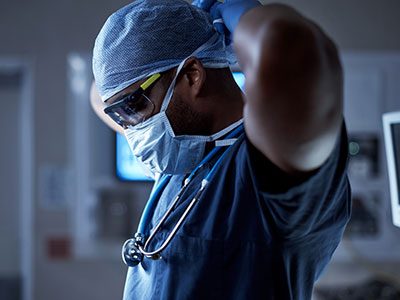 In today's fast-paced health care environment, it has become increasingly important to create a culture of safety where improvement opportunities are recognized and welcomed. With medical errors cited as the one of the leading causes of morbidity and mortality in the United States, health care organizations are working to rapidly identify and respond to errors before long-term issues develop.
Improving event reporting is a critical step. To create an effective culture of safety, employees from throughout a hospital or health system must be empowered. They must be educated and have the ability to easily raise awareness of potential problems and risks and they must be able to proactively resolve problems. With this mindset, Children's National Health System set out to double the number of voluntary safety event reports submitted over a three-year period; the intent was to increase reliability and promote safety culture by hardwiring employee event reporting. With the goal of growing from 4,668 reports in fiscal year 2014 to 9,336 in 2017, the initiative became known as 10,000 Good Catches. And, the positive framing of the endeavor added to a sense of ownership and reporting among staff members.
Following a Donabedian quality improvement framework of structure, process and outcomes, Children's National formed a multidisciplinary team and identified three key areas for improvement:
Technology: Make reporting user-friendly, fast and easy
Safe to Report: Create a non-punitive environment in which staff feel secure reporting safety events
Makes a Difference: Develop a culture and system to provide feedback and advance meaningful improvements stemming from safety event reporting
Over the next three years, the team, via subcommittees, routinely solicited feedback from front-line users and met as a larger group monthly to propose interventions, review quantitative data and prioritize next steps. In tandem, employees were educated through internal communications on how, what and when to report. The primary outcome measure was the number of safety event reports submitted through the electronic reporting platform. Event report submission time, number of departments submitting events and percent of safety event reports submitted anonymously were also tracked.
These efforts paid off, as Children's National more than doubled the number of voluntary safety event reports filed over the three-year period from 4,668 in fiscal year 2014 to 10,971 in 2017, with steady annual improvements. Other metrics included decreased event reporting time and anonymous reports. Interestingly, there was a marked increase in the number of departments submitting reports.
This successful initiative not only resulted in increased safety reporting and engagement, but was an important step toward improving organizational reliability and building a culture of safety first. Future steps will focus on how to sustain improvement, how to more efficiently leverage reporting data and how to apply the data to prevent future safety events.
https://innovationdistrict.childrensnational.org/wp-content/uploads/2017/10/Doctor-putting-mask-on.jpg
300
400
Innovation District
https://innovationdistrict.childrensnational.org/wp-content/uploads/2018/11/idlogo1-tagline-Advances-in-Medicine.gif
Innovation District
2017-10-09 09:58:09
2017-10-13 09:11:05
Promoting a culture of safety with 10,000 good catches