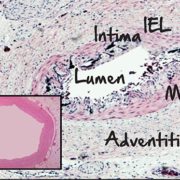 One of the first patients I ever saw with generalized arterial calcification of infancy (GACI) was actually the third child with this condition born to the same parents. GACI is a rare genetic disease, occurring in 1 of 200,000 live births. Unfortunately, as is common in GACI, two of the family's children previously succumbed to the disorder within the first 6 weeks of life.
GACI causes calcium to build up in the arteries, causing critical blockages that reduce blood flow to organs leading to diminished function, including stroke, heart attack, and death.
Etidronate, a pyrophosphate analog developed to treat osteoporosis, has shown limited success at replacing the pyrophosphate for patients with GACI. However, more than 55 percent of children with GACI still die before their first birthday.
We need more effective solutions. Several treatment options are in development, including the administration of ENPP1 bound to an antibody, which has shown to provide a marked survival improvement in a mouse model of the disease.
These new solutions could translate to more effective treatment of GACI but also other conditions causing calcification in the arteries, particularly the calcium buildup associated with long-term kidney disease. A treatment that potentially reduces morbidity for the estimated 20 million plus Americans with chronic kidney disease would have tremendous health and economic benefits.
Developing more targeted therapies for GACI could allow this to be the outcome for many more patients, both children with GACI and potentially also patients affected by chronic kidney disease.
About the Author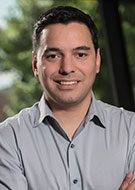 Carlos Ferreira Lopez, M.D.
Geneticist Specialist
https://innovationdistrict.childrensnational.org/wp-content/uploads/2016/09/PerspectivesImage_How-a-Rare-Disease-Treatment_sm-3.jpg
373
600
Innovation District
https://innovationdistrict.childrensnational.org/wp-content/uploads/2018/11/idlogo1-tagline-Advances-in-Medicine.gif
Innovation District
2016-08-07 18:11:06
2019-06-20 09:15:32
How a rare disease treatment could impact millions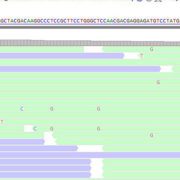 Until recently, doctors and patients had two choices for ordering genetic sequencing panels to identify underlying causes of disease—Individual Gene Testing (single genes and gene panels) or Whole Exome Sequencing.
Individual gene testing is the standard testing modality. Physicians identify a single gene to analyze for change or mutation. If results are negative, they order another individual test, requiring a repeat visit and another blood draw. The process is repeated again and again based on likely candidate genes for a specific disease or symptom. If a physician is very lucky, it takes only a few rounds of tests to find the culprit. More likely, however, the number of individual tests grows large, taking months of patients' time and increasing healthcare costs significantly. By contrast, Whole Exome Sequencing includes sequencing and analyses of 25,000 genes. It is more expensive when compared with individual gene testing and takes three to six months to complete. When complete, the results often can be more than the doctor and patient bargained for: Potentially revealing a genetic problem that is unrelated to the patient's current symptoms. A 3-year-old with seizures also may come up positive for BRCA1, the breast cancer gene. Knowing that doesn't help understand what causes the seizures or how to best treat them. In this model, you receive everything you could ever want. Because there is so much information, however, the results are difficult to interpret or to inform treatment decisions.
We've come up with a different way: Personalized Sequencing Panels, a precision medicine initiative at Children's National Health System. We offer physicians a menu of genetic regions from which to choose when they order a sequencing analysis. While a medical exome is still sequenced, we only analyze a subset of genes that the physician and geneticist think are the most likely targets, which reduces the cost and time for analysis compared to Whole Exome Sequencing. Targeting regions in this approach shortens our turnaround time for results to two or three weeks. If the first identified region shows nothing, we can return to data we've already collected for a second look.
We've been using the model for 18 months and have tested more than 1,000 patients this way. Eighty percent of physicians prefer to "create their own test" using our menu of options. Rather than bringing a one-size-fits-all test to the patient, we bring the patient their very own personalized test.
About the Author
https://innovationdistrict.childrensnational.org/wp-content/uploads/2016/09/PerspectivesImage_Personalized-Sequencing-Tailors_sm-2.jpg
402
600
Innovation District
https://innovationdistrict.childrensnational.org/wp-content/uploads/2018/11/idlogo1-tagline-Advances-in-Medicine.gif
Innovation District
2016-08-06 18:12:36
2017-08-15 10:05:25
Personalized sequencing tailors genetic tests for each patient