Spotlight on Children's National Hospital Neurosurgery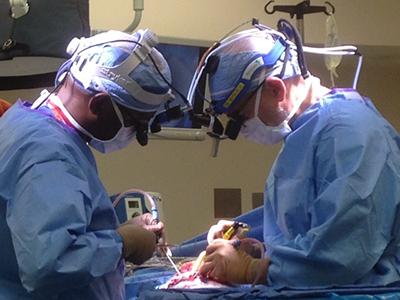 Our neurosurgery team is among the most experienced in the nation. We have performed thousands of surgeries and are dedicated to giving the best possible care. The Children's National Hospital Division of Neurosurgery consistently ranks among the country's top programs according to U.S. News & World Report.
Patients travel to us from all over the world because we have the resources and expertise necessary to care for their neurological conditions through multidisciplinary programs such as:
Spine Disorders
Deep Brain Stimulation Program
Neuro Intensive Care Unit (Neuro ICU)
Neuro-ophthalmology
Spina Bifida Program
Brain and Spinal Cord Tumors
Craniofacial Disorders
Chiari Malformations
Epilepsy
Brachial Plexus Injury
Spasticity Program
Neurovascular diseases such as AVM's and Moyamoya
Minimally invasive surgery
The Children's National Hospital Division of Neurosurgery is among the first in the country to develop new techniques and adopt the latest technologies that make minimally invasive neurosurgery possible by utilizing state of the art equipment and developing new techniques, including:
ROSA surgical robot / SEEG placement
Surgical Theater with virtual reality visualization
Visualase® magnetic resonance imaging (MRI)-guided laser ablation
5T intra-operative MRI (iMRI)
Deep brain stimulation
Neuropace epilepsy control
Advanced treatment and cutting edge research
Children's National is involved in cutting edge scientific research offering new hope for our patients and new methods of treatment. Our doctors have developed some of the most advanced treatments and clinics for our patients including:
Multidisciplinary skull base neurosurgery program
Participating in the 1st generation of genetic modulation trials
CAR T-Cell Therapy research
Ehlers-Danlos syndrome (EDS) /Hypermobility Program
Pseudotumor Cerebri Multidisciplinary panel
Leader in open and endoscopic craniosynostosis surgery
Ranked No. 5 in the nation
U.S. News & World Report ranks our neurosurgery program number five in the nation, reflecting our commitment to excellence in care for our patients and families.
Level 1 surgery verification
Children's National is one of only 12 children's hospitals in the country to attain Level 1 Surgery Verification from the American College of Surgeons.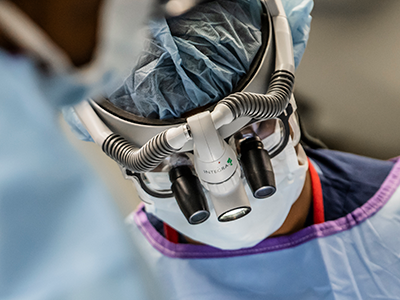 Successful outcomes
Children with rare and medically complex conditions, such as brain tumors, craniofacial disorders, Chiari malformations, vascular disorders and brachial plexus palsy, to name a few, achieve exceptional outcomes at Children's National. Our patients experience fewer complications, go home sooner and maintain long-term symptom relief.
Specialized expertise
Our entire team is dedicated to meeting your child's unique needs. Our Neuro-Intensive Care Unit nurses recognize signs of pain and complications your child may not be able to explain.
Pioneering new treatments
Children's National is at the forefront of new device-based treatments that not only fix neurologic problems, but also restore brain function. We are one of the few pediatric programs in the country offering dedicated pediatric deep brain stimulation, which uses a pacemaker-like device to significantly reduce the burden of movement disorders and difficult-to-control epilepsy, as well as Neuropace implantation to help with seizures in eloquent areas of the brain.
Training the next generation of top neurosurgeons
We are proudly training the next generation of pediatric neurosurgeons through residency programs and fellowships in conjunction with several area medical schools.
https://innovationdistrict.childrensnational.org/wp-content/uploads/2020/02/Oluigbo-and-Myseros.png
300
400
Innovation District
https://innovationdistrict.childrensnational.org/wp-content/uploads/2018/11/idlogo1-tagline-Advances-in-Medicine.gif
Innovation District
2020-02-14 11:38:33
2020-04-30 16:34:49
Spotlight on Children's National Hospital Neurosurgery