Children's National to participate in Hackathon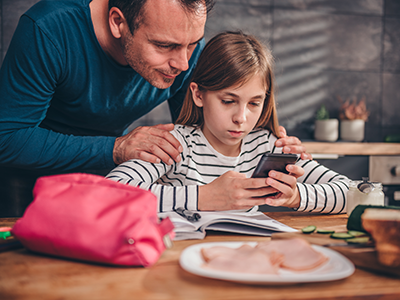 On March 24, 2019, George Washington University will host their annual George Hacks Medical Hackathon. Among the participants are Seema Khan, M.D., a gastroenterologist, and Kelley Shirron, MSN, CPNP, a nurse practitioner, at Children's National Health System.
The event is a 24-hour innovation competition at George Washington University that will feature pitches addressing needs for patients battling cancer, medical and social innovation solutions for the aging community and more.
Below, Seema Khan and Kelley Shirron provide insight about the My EoE and BearScope mobile app they are pitching for the competition:
What is the idea surrounding the mobile app you are developing?
We encounter a lot of cases where the patient diagnosis of eosinophilic esophagitis (EoE) and its follow up care are delayed due to a lack of understanding regarding the nature of symptoms, miscommunications related to type of treatment and scheduling as a whole. From the moment the patient visits the doctor to the point of when an endoscopy is scheduled, the process warrants improvement and we believe this mobile app can assist tremendously. The availability of a mobile app like this can make it easier for patients to have better preparation for their procedures.
What are some obstacles that you encounter in relation to endoscopies?
We often experience instances where patients inadvertently violate their NPO (nothing by mouth) order, which results in complete cancellation of their endoscopy procedure. In a case like this, the patient would have to wait another few weeks before they can reschedule an appointment. An NPO violation leads to wasted resources. Mom and Dad took off work, the patient missed school, experienced unnecessary fasting and now they have to do it all over again, resulting in a delay of diagnosis.
How will the mobile app help patients with these issues?
We would like for the mobile app to allow patients to monitor their symptoms, corresponding to their period of treatment. The treatment for our patients is a very important process which requires close adherence. For example, the treatment can be tricky because it resembles the same diet that many kids with food allergies have to adhere to. With this mobile app, the patient could have easy access to that information and identify their food avoidances. The mobile app would identify foods they should avoid in their diet and the seasons they should avoid for scheduling of their scopes due to known seasonal allergies.
How do you envision your patients personally benefitting from the device?
We believe our mobile app can help patients avoid unnecessary pitfalls. For example, the mobile app can incorporate a game or an alarm to remind the patient to drink water or to take their medicine when necessary. A notification can pop up to remind the patient to stop eating and drinking and can detail what that means. Those notifications also include alerts for no gum chewing, hard candies, drinking coffee, etc.
Sometimes patients accidently go to the wrong location. It's really heartbreaking to experience that because in some cases the patient hasn't eaten in eight to 12 hours. Many times they've endured the pre -colonoscopy "clean out" for those also undergoing a colonoscopy and now we have to reschedule their procedure, all because of a location mix-up. We're thinking of ways to integrate with WAZE or other navigational apps into this application to help patients coordinate their routes better, which is a helpful feature to have in Washington, D.C. An address of their procedure location could be pre-entered into the mobile app by their provider to avoid location mix-ups. By incorporating this feature, it will help us provide patients with efficient and prompt care.
What excites you about this project?
We're excited about this because this mobile app could improve the delivery of health care by helping patients and their families identify possible associations between their diet and their symptoms. The content in the app will also help them be better prepared for their diagnostic procedure, and will hopefully reduce last-minute cancellations due to misunderstandings. These capabilities are fun to think about and we're excited about the creativity that will be incorporated into this project.
Children's National will also be hosting the 2019 Clinical and Translational Science Institute (CTSI) Healthcare Hackathon on March 29th. The half day hackathon will feature both medical and public health applications developed by participating teams. 
https://innovationdistrict.childrensnational.org/wp-content/uploads/2019/03/Girl-using-smartphone-with-dad.png
300
400
Innovation District
https://innovationdistrict.childrensnational.org/wp-content/uploads/2018/11/idlogo1-tagline-Advances-in-Medicine.gif
Innovation District
2019-03-12 13:20:37
2022-06-06 10:15:35
Children's National to participate in Hackathon