Children's National provides clinical validation, IP for health challenge designed to advance pediatric innovation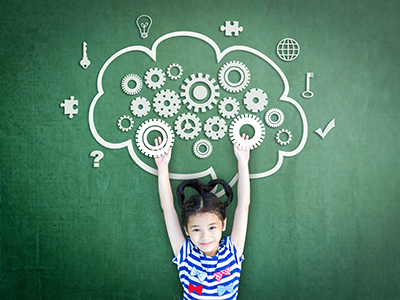 Reinforcing its commitment to expanding innovation in pediatric care, Children's National Hospital has joined a strategic partnership with the Center for Advancing Innovation (CAI) , along with collaborators Resonance Philanthropies and Digital Infuzion, to launch the 2021-2022 Innovate Children's Health Challenge. This year's event, Innovate Children's Health II, focuses on technologies that address pandemic resiliency and prevention in the pediatric population and seeks to advance diagnostics, therapeutics and digital health tools that address pediatric mental health.
The initiative matches entrepreneurial talent with breakthrough inventions to launch startups and connect them with capital. For this challenge, more than 15 startups will compete for the opportunity to commercialize promising mental health solutions from a variety of research partners, including Children's National. Nationally recognized for its expertise and commitment to innovation in pediatric care, Children's National will contribute to the clinical validation of selected technologies.
"In addition to our role in providing clinical validation, this initiative provides the opportunity for intellectual property (IP) developed by leading clinicians at Children's National Hospital, as well as other great pediatric institutions, to be considered for partnership with entrepreneurs who can help bring these technologies to market," says Kolaleh Eskandanian, PhD, MBA, PMP, vice president and chief innovation officer at Children's National Hospital. "Our mission is to improve children's healthcare and Innovate Children's Health II is a great way to harness this trifecta model — innovation, talent and capital — in order to develop breakthrough solutions that address the unique needs of pediatric patients."
There are three ways to participate in Innovate Children's Health II:
Entrepreneurial-minded people, alone or as members of multidisciplinary teams, may compete to commercialize vetted inventions;
Existing startups may enter the challenge with other public health-related inventions, including their own and/or others to which they have access;
Participants may submit ideas that they believe will improve emergency preparedness and pandemic response.
Inventors and technology licensing officers may submit inventions to be evaluated and made available for licensing to challenge winners. Innovate Children's Health II will accept invention submissions until September 1, 2021. Anyone with an entrepreneurial spirit and interest in stopping current and future pandemics is invited to sign up to learn more about the challenge. Teams may also enroll in the challenge to choose a featured invention, bring in a third-party invention or get matched with an invention based on area of interest.
"The COVID-19 pandemic has made our children anxious, depressed and pessimistic about their futures. Through Innovate Children's Health II, CAI and our strategic partner Children's National will strive to give our children hope," says Rosemarie Truman, founder and CEO of CAI. "We are grateful to Digital Infuzion and Resonance Philanthropies for their support, which makes this challenge possible."
Eskandanian adds that supporting and expanding pediatric innovation is a key focus of the new Children's National Research & Innovation Campus, the first-of-its-kind focused on pediatric health care innovation, with the first phase currently open on the former Walter Reed Army Medical Center campus in Washington, D.C. With its proximity to federal research institutions and agencies, universities, academic research centers, as well as on-site incubator Johnson and Johnson Innovation – JLABS, the campus provides a rich ecosystem of public and private partners which will help bolster pediatric innovation and commercialization.
https://innovationdistrict.childrensnational.org/wp-content/uploads/2021/06/girl-with-smart-brain-imagination-doodle.png
300
400
Innovation District
https://innovationdistrict.childrensnational.org/wp-content/uploads/2018/11/idlogo1-tagline-Advances-in-Medicine.gif
Innovation District
2021-06-24 15:59:46
2021-06-30 10:48:00
Children's National provides clinical validation, IP for health challenge designed to advance pediatric innovation