Posts
https://innovationdistrict.childrensnational.org/wp-content/uploads/2019/08/Oncology-at-Childrens-National-feature.png
300
400
Innovation District
https://innovationdistrict.childrensnational.org/wp-content/uploads/2018/11/idlogo1-tagline-Advances-in-Medicine.gif
Innovation District
2019-08-02 16:19:37
2020-06-19 09:05:59
2019 at a glance: Oncology at Children's National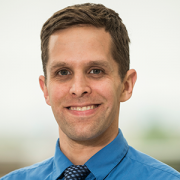 Experts at Children's National Health System have been successfully studying the use of virus-specific T-cells (VST) to help protect immunocompromised patients from life-threatening viruses after bone marrow transplants. Research published recently in the Biology of Blood and Marrow Transplantation presents promising new findings from testing the use of these same VSTs before transplant to help give patients with severe combined immunodeficiency (SCID) a better chance at long-term survival.
Babies born with SCID are highly susceptible to severe infections that are often fatal if not treated with immune-restoring treatments, like hematopoietic stem cell transplants (HSCT). However, undergoing an HSCT with an infection present has shown to lead to a decrease in survival at two years old for SCID patients when compared to those who start the HSCT infection-free. The study lead, Michael Keller, M.D., hypothesized that the success of HSCTs in SCID patients may be improved by controlling severe viral infections before the patient undergoes the transplant.
"Today, we know that virus-specific T-cells can help protect patients from dangerous viruses after stem cell transplants," says Dr. Keller. "Through this research, we used the same therapy and approach, but applied it pre-transplant with the hope of providing the same benefit of protection against life-threatening viruses to patients who need it the most."
Dr. Keller administered the VSTs from a healthy third-party donor in a five-month-old infant fighting adenovirus before undergoing a HSCT to cure him of SCID. Today, the baby is healthy and has a normal immune system. Ultimately, this research shows that the use of VSTs is likely safe in the pre-HSCT period in patients with SCID and may be an effective therapy for viral infections when they are resistant to antiviral therapy.
"I believe this VST therapy could make a real and lasting impact for patients with SCID," said Dr. Keller. "It gives them a real chance at a long life."
https://innovationdistrict.childrensnational.org/wp-content/uploads/2018/06/Michael-Keller.png
300
400
Innovation District
https://innovationdistrict.childrensnational.org/wp-content/uploads/2018/11/idlogo1-tagline-Advances-in-Medicine.gif
Innovation District
2018-06-22 14:21:59
2018-06-22 14:46:06
Virus-specific t-cells show promise before transplant in SCID patients
On July 12, 2017, a U.S. Food and Drug Administration advisory committee unanimously expressed its support for CTL019 – a pediatric cancer T-cell therapy. If the FDA follows the advice from the 10-member Oncologic Drug Advisory Committee (ODAC) – which included Children's National Health System's Catherine Bollard, M.D., MBChB, Chief of the Division of Allergy and Immunology and Director of the Program for Cell Enhancement and Technologies for Immunotherapy – CTL019 will become the first gene therapy to hit the market.
"Many of these children with recurrent cancer are out of other options to treat their illness," said Dr. Bollard. "We are encouraged by these findings and the potential for this therapy to improve outcomes and quality of life."
CTL019 is a chimeric antigen receptor (CAR) T-cell therapy, comprised of genetically modified T cells that target CD19, an antigen expressed on the surface of B cells. Also known as tisagenlecleucel, the therapy targets a single type of cancer called acute lymphoblastic leukemia and was created by Novartis.
In clinical trials, CTL019 showed unparalleled effectiveness. Of the 68 patients who received the drug, 52 responded almost immediately, and their cancer disappeared within the first three months. Seventy-five percent of those patients remained cancer-free six months after treatment. The therapy has one main side effect: an immune reaction called cytokine release syndrome, which can be deadly, with extended spiking fevers and other symptoms.
However, because of CTL019's high efficacy, FDA scientists asked the ODAC panel to focus on the therapy's safety and manufacturing challenges rather than whether or not it works.
Several committee members, including Dr. Bollard, expressed apprehension about the T-cell subpopulations' heterogeneity, which could affect safety and efficacy. Another issue for consideration by the ODAC panel was the long-term side effects of CTL019 and the possibility that the T-cell modification could go awry, causing secondary cancers in the future.
Despite these concerns, the committee concluded that the strong efficacy data and the near-term benefits of CAR-T therapy more than tipped the scales in favor of the therapy. ODAC members were also pleased with Novartis' plan to minimize risk, which includes limiting CTL019 distribution to selected centers with CAR T-cell therapy experience, and extensive, long-term post-marketing surveillance plans.
The FDA is not required to follow the ODAC panel's advice when making its final decision, but it often does so. A final decision by the FDA is anticipated by late September.
Read more about the story in the Philadelphia Inquirer, Medpage Today and Healio.com.
https://innovationdistrict.childrensnational.org/wp-content/uploads/2018/11/idlogo1-tagline-Advances-in-Medicine.gif
0
0
Innovation District
https://innovationdistrict.childrensnational.org/wp-content/uploads/2018/11/idlogo1-tagline-Advances-in-Medicine.gif
Innovation District
2017-07-21 12:17:46
2017-07-21 13:05:32
Children's National Chief of Allergy and Immunology helps move gene therapy forward