Oncologists receive Hyundai Hope on Wheels grants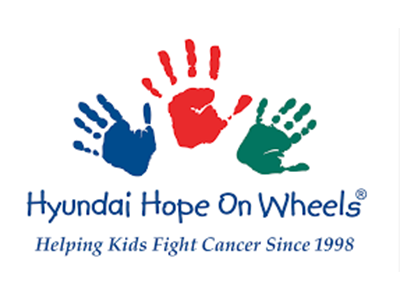 Keri Toner, M.D., and Hannah Kinoshita, M.D., both oncology researchers at Children's National Hospital, were recently awarded Hyundai Hope on Wheels cancer research grants.
Dr. Toner, who is an attending physician in the Center for Cancer and Blood Disorders and the Center for Cancer and Immunology Research at Children's National, received a $300,000 Hyundai Scholar Hope Grant that she will use to develop and functionally evaluate a novel T cell therapy which can be translated to the clinic for treatment of pediatric patients with acute myeloid leukemia (AML).
Currently, patients with relapsed AML have very poor outcomes and the success that T cell therapy has had in treating B-cell malignancies has not yet been achieved for AML. Dr. Toner's goal is to try to overcome some of these barriers with a novel T cell therapy which combines both native and chimeric T cell receptors to target AML.
"There are currently critical barriers to the success of T cell therapies for the treatment of AML," Dr. Toner explains. "Successful completion of this research would allow for translation of a novel CAR-TAA-T therapy to the clinic for the treatment of relapsed/refractory AML, which has very poor prognosis."
Meanwhile, Dr. Kinoshita, a pediatric hematology oncology fellow at Children's National, received a $200,000 Hyundai Young Investigator Grant. She will use the funds to evaluate the immunobiology of multi-antigen specific T cell therapy infused to patients to reduce the two most common causes of morbidity and mortality following hematopoietic stem cell transplant (HSCT) for malignant disease: relapse and infection.
The administration of multiantigen specific T cells targeting tumor and viral-associated antigens following stem cell transplant may serve to prolong remission of malignant disease and prevent and treat viral infections that can cause devastating disease in children. Dr. Kinoshita's study will evaluate the anti-viral and anti-leukemia immune response in vivo following targeted T cell therapy.
"There have been incredible advancements in the field of pediatric oncology and bone marrow transplant over the past 20-30 years but there are still many areas in which we need to continue to improve," Dr. Kinoshita says. "Our patients and their families go through so much to get into remission and it is devastating if they relapse or develop severe infectious complications. Adoptive immunotherapy is a promising tool in aiding to treat and prevent these complications, particularly for patients with high-risk hematologic malignancies."
The Hyundai Scholar Hope Grants and the Hyundai Young Investigator Grants are competitive research grants that are peer-reviewed by the Hyundai Hope on Wheels Medical Advisory Committee, which is comprised of leading pediatric oncologists from children's hospitals and research institutions nationwide. The grants are open to U.S.-based Children's Oncology Group member institutions.
https://innovationdistrict.childrensnational.org/wp-content/uploads/2021/11/Hyundai-Hope-on-Wheels-Logo.png
300
400
Innovation District
https://innovationdistrict.childrensnational.org/wp-content/uploads/2018/11/idlogo1-tagline-Advances-in-Medicine.gif
Innovation District
2021-11-30 09:40:09
2023-02-10 11:34:58
Oncologists receive Hyundai Hope on Wheels grants