What rare diseases teach us about common ones
I recently presented at Spotlight Health 2016, the health-focused portion of the Aspen Ideas Festival, about how studying and treating rare diseases can inform innovative treatment approaches for more common medical conditions. Our Division of Genetics and Metabolism sees more than 8,000 patients a year with rare conditions, such as urea cycle disorders and Down syndrome. Through decades of analyzing these diseases and treating children who have them, we have developed therapies that apply not only for the small numbers of patients who have rare diseases but also for more common conditions caused by environmental factors leading to a similar physical response.
For instance, we've demonstrated that the stress of cardiopulmonary bypass during surgery to correct congenital heart disease creates conditions similar to a critical blockage in the urea cycle, specifically the biochemical creation of citrulline, a key biochemical.
When that cycle is unable to flow, or continuing the river analogy, becomes dammed up due to a genetic defect, as in urea cycle disorders, or an environmental factor, such as the extreme stress of cardiopulmonary bypass, the body is unable to make enough citrulline which is critical for maintaining normal blood pressure. We've shown that replacing that citrulline can correct a lot of these problems whether caused by rare genetics or the cardiac OR.
Applying rare disease treatment approaches to more common diseases is not limited to urea cycle disorders. Work by my colleague Carlos Ferreira, MD, demonstrates how a rare genetic calcifying arterial disease (generalized arterial calcification in infancy, GACI) causes the same calcium buildup and blockages as chronic kidney disease. Dr. Ferreira hypothesizes that life-saving drugs developed for use in GACI could help patients with long-term kidney disease by averting organ damage and eventual failure caused by the buildup of calcium crystals.
The more we learn about these rare diseases, the more we come to appreciate the tremendous implications our findings have for patients with the rare disorders and potentially hundreds of thousands of others.
About the Author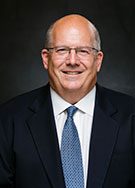 Marshall Summar, MD
Research interests:
The interactions between common genetic variations and the environment.
https://innovationdistrict.childrensnational.org/wp-content/uploads/2016/09/PerspectivesImage_What-Rare-Diseases-Teach-Us_sm-2-e1494012190946.jpg
300
399
Innovation District
https://innovationdistrict.childrensnational.org/wp-content/uploads/2018/11/idlogo1-tagline-Advances-in-Medicine.gif
Innovation District
2016-08-09 19:30:36
2017-08-15 10:17:44
What rare diseases teach us about common ones