Promising new pediatric oncologic applications for focused ultrasound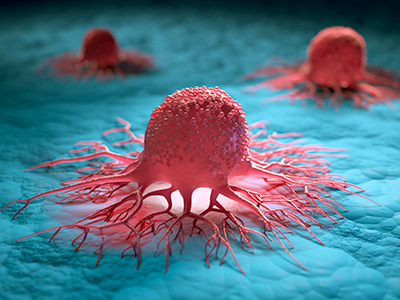 Earlier this month, AeRang Kim, M.D., Ph.D., oncologist at Children's National Hospital, spoke at the Focused Ultrasound Foundation's 7th International Symposium on Focused Ultrasound about the latest developments in focused ultrasound applications for pediatric oncology.
Dr. Kim and a team of researchers at Children's National belong to the IGNITE (image guided non-invasive therapeutic energy) team, a multidisciplinary group working to develop and transform focused ultrasound applications that will minimize treatment side effects and increase efficacy in pediatric cancer care.
In 2015, the IGNITE team conducted its first trial with a study of MR-guided high-intensity focused ultrasound (MR-HIFU) for treating painful osteoid osteomas (a benign bone tumor) in children. This was followed by a trial of MR-HIFU ablation for pediatric solid tumors.
"MR-HIFU has a potential role in local treatment of tumors, both benign and malignant," Dr. Kim said. "What I'm most excited about is that MR-HIFU has the flexibility to be combined with other treatments such as heat sensitive targeted therapy and immune therapy. I believe this combination approach will have the highest impact in terms of safety and efficacy in pediatric cancer care."
Focused ultrasound is an emergent, non-invasive therapeutic technology that uses ultrasonic energy to target tissue deep in the body without incisions or radiation, thus resulting in minimal discomfort and few complications. This also allows for rapid patient recovery. The applications are wide-ranging: from thermal ablation of tumors and other lesions to blood-brain barrier opening, to increasing tumor vasculature for improved drug delivery, to augmenting immune response, among many others.
The team is now working on combinations of focused ultrasound with other therapies, such as chemotherapy. On the third clinical trial open for accrual at Children's National, they combine MR-HIFU with lysothermosensitive liposomal doxorubicin, a heat-activated form of the cancer drug doxorubicin, to treat pediatric solid tumors. Although results are still preliminary, the hope is that the technology will mitigate some of the acute and late effects of current multimodal therapy in children. "We want to provide more efficacy and precision with these therapies," said Dr. Kim.
In reflecting on the potential of this new approach, Dr. Kim believes the findings can help change the way experts think about cancer treatment.  The team is studying pre-clinical models of pediatric cancer to evaluate the different modalities of MR-HIFU with immune checkpoint inhibitors. Understanding that there are limitations of MR-HIFU ablation alone, Dr. Kim believes the future for most pediatric cancer applications will be combining approaches using the various bioeffects of focused ultrasound.
"We hope that if promising effects in multiple models utilizing this combination, we can translate these findings into the clinical setting," she said, noting that the clinical trials led by her team are among the first in the U.S. of HIFU for children. "Children's National is one of the first pediatrics centers to lead a HIFU program and the Focus Ultrasound Foundation's first Center of Excellence focused exclusively in pediatrics.  We hope to continue to expand our findings and improve pediatric cancer care that's more precise, less toxic, less invasive and pain free."
https://innovationdistrict.childrensnational.org/wp-content/uploads/2020/11/tumor-cells.png
300
400
Innovation District
https://innovationdistrict.childrensnational.org/wp-content/uploads/2018/11/idlogo1-tagline-Advances-in-Medicine.gif
Innovation District
2020-11-23 12:59:33
2020-12-17 11:51:37
Promising new pediatric oncologic applications for focused ultrasound