Maureen E. Lyon receives American Cancer Society grant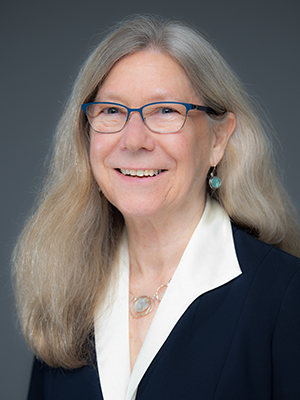 Children's Clinical Health Psychologist Maureen E. Lyon, Ph.D., has received the "Judy White Memorial Clinical Research Pilot Exploratory Projects in Palliative Care of Cancer Patients and their Families" grant from the American Cancer Society (ACS).
Over two years, Lyon will be allotted $144,000 to translate Children's evidence-based Family-Centered (FACE) pediatric advance care planning (ACP) protocol into Spanish through a process of community-based participatory research for teens with cancer.
Lyon's research focuses on enabling families to understand their adolescents' treatment preferences and describing patient-reported palliative care needs for teens with cancer. Ultimately, the research will help identify the wants, values, goals and beliefs of teens with cancer.
Along with the ACS research grant, Lyon and Jessica Thompkins, BSN, R.N., CPN, research nurse coordinator at Children's National, will present at the Annual Assembly of Hospice & Palliative Medicine conference, March 13-16, 2019 in Orlando, Fla. on data from the current multi-site, five-year randomized clinical trial funded by National Institute of Health/ National Institute of Nursing Research for English-speaking teens with cancer.
During the presentation, they will speak about the effect of FACE ACP on families' appraisals of caregiving for their teens with cancer and describing advance care planning communication approaches.
Lyon and other researchers at Children's National look forward to making significant contributions to the science of advance care planning aimed to minimize suffering and enhancing quality of life for young adults. Their contributions give teens a voice in their future medical care and help families "break the ice," by providing an extra level of support to treating clinicians.
https://innovationdistrict.childrensnational.org/wp-content/uploads/2018/10/Maureen-E-Lyon-2018.png
400
300
Innovation District
https://innovationdistrict.childrensnational.org/wp-content/uploads/2018/11/idlogo1-tagline-Advances-in-Medicine.gif
Innovation District
2019-03-01 14:35:45
2022-05-31 09:19:03
Maureen E. Lyon receives American Cancer Society grant