Matthew Oetgen, M.D., M.B.A, lauded for paper on treating Compartment Syndrome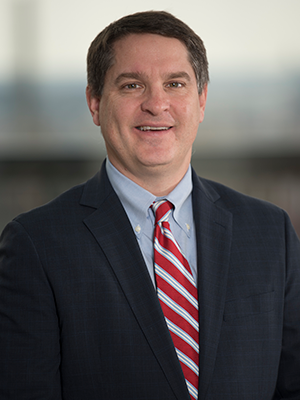 For his work in advancing the care for children with complex orthopaedic needs, Matthew Oetgen, M.D., M.B.A., chief of Orthopaedics at Children's National Hospital, recently accepted the award for Best Basic Science Paper at the 2021 Pediatric Orthopaedic Society of North America (POSNA) annual meeting. Dr. Oetgen co-authored the paper titled "Activation of A Central Immunosuppressive Cascade Prevents Ischemia Reperfusion Injury after Acute Compartment Syndrome in a Murine Model."
Compartment Syndrome is rare and often difficult to diagnose. It occurs when interstitial pressure exceeds perfusion pressure and results in warm ischemia and cell death due to impaired aerobic metabolism. Following surgical decompression and reperfusion of the extremity, a robust innate inflammatory response results in further tissue injury due to the production of reactive oxygen species and local capillary dysfunction.
The authors described using varenicline, an FDA-approved medication for smoking cessation, to mitigate inflammation after ischemia reperfusion injury in murine models. Twenty-four hours after reperfusion, the treatment reduced acute leukocyte infiltrate, 7 days following reperfusion, the expression of pro-fibrotic genes was reduced and 14 days following treatment, histologic evidence of collagen deposition was also significantly reduced.
"The promising results of this study show that this medication may have the potential to blunt the immune response resulting in better outcomes for children with compartment syndrome," says Dr. Oetgen.
Watch Dr. Oetgen's presentation here.
https://innovationdistrict.childrensnational.org/wp-content/uploads/2018/01/Matthew-Oetgen.jpg
300
400
Innovation District
https://innovationdistrict.childrensnational.org/wp-content/uploads/2018/11/idlogo1-tagline-Advances-in-Medicine.gif
Innovation District
2021-10-12 08:58:14
2021-10-12 08:58:14
Matthew Oetgen, M.D., M.B.A, lauded for paper on treating Compartment Syndrome