Manufacturing technologies lag behind breakthroughs in CAR-T cancer treatment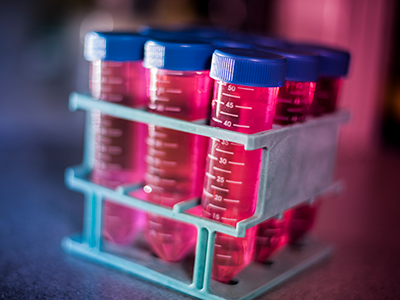 Drug companies around the country are banking on the cutting-edge cancer treatments known as CAR-T, but many manufacturing processes are holding back the treatment from reaching the market. With the success of CAR-T, which essentially re-trains T Cells to identify and target the cancer-causing cells, many manufacturers still need to catch up in the development process.
Currently, there are nearly 700 CAR-T studies in the database ClinicalTrials.gov, including 152 industry-sponsored trials that are active, recruiting or enrolling by invitation. According to market research firm, Coherent Market Insights, they predict the CAR-T market will grow to $8 billion worldwide by 2028 from $168 million in 2018.
Catherine Bollard, M.B.Ch.B., M.D., director of the Center for Cancer and Immunology Research at Children's National Health System, was featured in a recent Bloomberg Law article stating that academics, industry participants and medical product regulators are trying to catch up with the technology and determine the best standards for developing these products. Although this is an exciting and positive time in the field of oncology, it also presents a big learning curve.
Making these cells requires extracting patients T cells. They are then genetically engineered in a laboratory to produce proteins that allow them to identify cancer-causing cells. The new cells are then multiplied and then reintroduced into the body to kill off the cancer cells. The entire process can take a few weeks to complete.
"This is not a drug," Bollard said. "This is a living biologic, and it comes from the patient and individuals. There's so much variability."
Along with manufacturing challenges, the outlook on creating more therapies is looking good. The FDA predicts that it will be approving 10 to 20 gene therapy products a year by 2025. Other companies are working to develop a manufacturing platform that can help reduce the complexity of the current system and ultimately make CAR-T manufacturing easier to scale.
https://innovationdistrict.childrensnational.org/wp-content/uploads/2019/02/tubes-filled-with-pink-liquid.png
300
400
Innovation District
https://innovationdistrict.childrensnational.org/wp-content/uploads/2018/11/idlogo1-tagline-Advances-in-Medicine.gif
Innovation District
2019-02-14 10:55:56
2019-02-20 10:43:08
Manufacturing technologies lag behind breakthroughs in CAR-T cancer treatment