Kristina Hardy awarded St. Baldrick's Foundation research grant for supportive care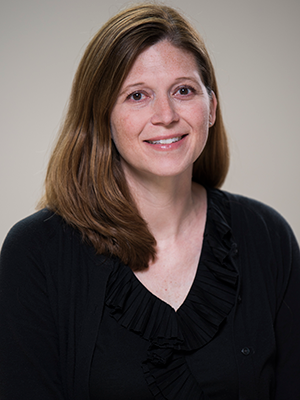 Kristina Hardy, Ph.D., pediatric neuropsychologist within the Division of Neuropsychology at Children's National Hospital, was a recipient of a $60,000 grant for children with acute lymphoblastic leukemia (ALL), a cancer of the blood, from the St. Baldrick's Foundation, the largest charitable funder of childhood cancer research grants. .
Dr. Hardy along with her co-principal investigator in this project, Dr. Sarah Alexander, an oncologist from the Hospital for Sick Children in Toronto, study neurocognitive difficulties in survivors of pediatric cancer. Through their research, both doctors will examine the potential connections between specific anesthesia medications, their doses, the amount of time they're given and the chances of patients having learning problems later on in life. This critical research will be important for patients, families and clinical teams in helping to make the best choices for anesthesia use.
"About 20-40% of children who are diagnosed with ALL develop problems with thinking and learning after treatment," said Dr. Hardy. "This research is exciting because if certain types or amounts of anesthesia are shown to increase risk for cognitive changes in survivors, we may be able to quickly change the way that we use anesthesia to lessen the risk."
The St. Baldrick's Foundation is on a mission to defy childhood cancers by supporting the most promising research to find cures and better treatments for all childhood cancers. As a leader in the pediatric cancer community, St. Baldrick's works tirelessly to ensure that current and future children diagnosed with cancer will have access to the most cutting-edge treatment from the best leaders in the pediatric oncology field.
https://innovationdistrict.childrensnational.org/wp-content/uploads/2020/07/Kristina-Hardy-1.png
300
400
Innovation District
https://innovationdistrict.childrensnational.org/wp-content/uploads/2018/11/idlogo1-tagline-Advances-in-Medicine.gif
Innovation District
2020-07-27 17:20:16
2022-12-12 10:22:43
Kristina Hardy awarded St. Baldrick's Foundation research grant for supportive care