International cardiac surgery experts join Children's National
Children's National Health System is pleased to announce the addition of Can Yerebakan, M.D., and Karthik Ramakrishnan, M.D., to our team of pediatric cardiac surgeons.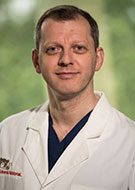 Dr. Yerebakan comes to Children's National from the prestigious Pediatric Heart Center in Giessen, Germany, where he was appointed as an Associate Professor of Cardiac Surgery at the Justus-Liebig-University and performed hybrid treatment of hypoplastic left heart syndrome (HLHS).  He was deeply involved in mechanical circulatory support and pediatric heart transplantation in Giessen – a leading center for pediatric heart transplantation in Europe. He also served as Chief of Clinical and Experimental Research in the Department of Congenital Cardiac Surgery at Justus-Liebig-University of Giessen, where he acquired several research grants and contributed to more than 20 abstract presentations at national and international meetings and 20 papers in peer-reviewed journals. . Dr. Yerebakan has published approximately 70 scientific papers with more than 160 impact points in three different languages. He is an active reviewer for journals such as the Journal of Thoracic and Cardiovascular Surgery, European Journal of Cardiothoracic Surgery and serves as assistant editor of the Interactive Cardiovascular and Thoracic Surgery journal and Multimedia Manual Cardiothoracic Surgery journal, both of which are official journals of the European Association of Cardiothoracic Surgery. He has had a distinguished academic career and is internationally recognized for his contributions to the field of congenital cardiac surgery, particularly in the treatment of HLHS and novel surgical treatments for heart failure in the pediatric population. Prior to his tenure at Pediatric Heart Center, Dr. Yerebakan completed his fellowship at Children's in 2011.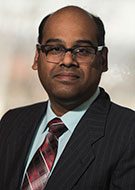 Dr. Ramakrishnan joined Children's National as a fellow in 2014 after completing his fellowship in congenital cardiac surgery at two major centers in Australia. After his two-year fellowship at Children's, he joined the faculty. Dr. Ramakrishnan has extensive experience in managing children with congenital heart disease. Apart from routine open heart procedures, he has a special expertise in extracorporeal membrane oxygenation (ECMO) procedures and patent ductus arteriosus (PDA) ligation in extremely premature babies. He also has a keen interest in studying clinical outcomes after pediatric heart surgery. His research projects have included analysis of the United Network of Organ Sharing (UNOS) and the Pediatric Health Information System® (PHIS) databases, and his research has resulted in numerous presentations at national and international meetings. Dr. Ramakrishnan is currently the principal investigator at Children's National for the Pediatric Heart Transplant Study (PHTS) group and the study coordinator for the Congenital Heart Surgeons' Society (CHSS) studies. He also is a member of the PHTS working group on the surveillance and diagnosis of cellular rejection, and his clinical studies have resulted in several publications in top peer-reviewed journals.
Drs. Yerebakan and Ramakrishanan join Richard Jonas, M.D., Co-director of Children's National Heart Institute and Chief of Cardiac Surgery, and Pranava Sinha, M.D., on the Cardiac Surgery attending staff.  We look forward to continuing to strengthen our program with the addition of these physicians.
https://innovationdistrict.childrensnational.org/wp-content/uploads/2018/11/idlogo1-tagline-Advances-in-Medicine.gif
0
0
Innovation District
https://innovationdistrict.childrensnational.org/wp-content/uploads/2018/11/idlogo1-tagline-Advances-in-Medicine.gif
Innovation District
2017-04-25 14:39:26
2021-11-29 10:44:28
International cardiac surgery experts join Children's National