Cryopreservation of testicular tissue gives cancer patients fertility hope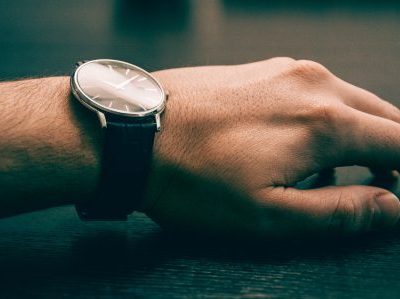 One of the most common causes of premature death is cancer. But today, survival rates for many childhood cancers have surpassed 90 percent and the emphasis of care has shifted from survival to quality of life after survival. That's according to Michael Hsieh, M.D., Ph.D., who is leading the program at Children's National Health System and getting much support from oncology and neonatology.
"One of the important aspects of quality of life is fertility," Dr. Hsieh says. "For those adult survivors of childhood cancer who want to have children, I think it's imperative that we do whatever we can to help them."
The program at Children's National, part of a multi-institutional consortium based at the University of Pittsburgh, had one of the highest recruitment of all the satellite sites for this study, which offers cryopreservation of boys' testicular tissue. From Dr. Hsieh's program, tissue from 11 patients has been harvested in a year and a half.
Radiation and chemotherapy are toxic to the gonads, which have testicular and ovarian function. "The idea is that if we can freeze the testicular tissue until the technology catches up in such that we can restore fertility down the road, that's a wonderful thing. Most of these children are in grade school and not interested in having children until at least 15-20 years."
Getting the tissue samples
For the first time, parents of young cancer patients are having this discussion, and Hsieh says they are extremely appreciative, even if they decline to participate in the study.
Young men can provide a sperm sample, which can easily be frozen. For boys who haven't gone through puberty or boys who are not able to give a sample because they are too sick or unwilling to do so, a biopsy can collect a tissue sample, which can then be frozen.
Storing samples at a cost
Hsieh says his work also is focused on improving funding for storage of tissues. The out-of-pocket costs to store samples are several hundred dollars a year, and it can be cost-prohibitive for some patients and families.
Hsieh has applied for financial assistance from Children's National internal funding opportunities for the program to help even the playing field.
"I don't think it's fair that a child who is born into a poor family is unable to participate in fertility preservation whereas a child who happens to be born more affluent is able to," Hsieh says.
https://innovationdistrict.childrensnational.org/wp-content/uploads/2016/10/StockSnap_U4EOB3QN5X-e1495655006384.jpg
299
400
Innovation District
https://innovationdistrict.childrensnational.org/wp-content/uploads/2018/11/idlogo1-tagline-Advances-in-Medicine.gif
Innovation District
2016-10-14 13:22:54
2017-06-02 14:21:29
Cryopreservation of testicular tissue gives cancer patients fertility hope