Children's National physicians attend the International Society of Paediatric Oncology in Japan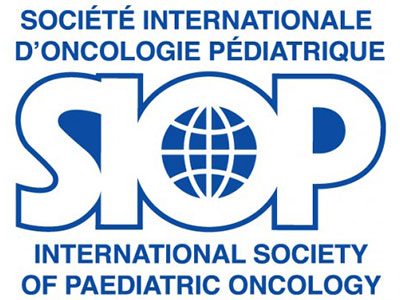 From November 16 to 19, medical professionals, clinicians, nurses and oncology patients and families from around the globe gathered for the International Society of Paediatric Oncology (SIOP) in Kyoto, Japan. Pediatric experts in their respective fields Jeffrey Dome, M.D., Ph.D., AeRang Kim, M.D., Ph.D., Steven Hardy, Ph.D., and Karun Sharma, M.D., attended SIOP representing Children's National. The four-day scientific programme engaged those in pediatric oncology with educational lectures, keynote speakers, tailored sessions for survivors, families and support organizations, free paper sessions, specialist sessions and Meet the Expert talks.
Dr. Kim, an oncologist with the Center for Cancer and Blood Disorders and a member of the solid tumor faculty at Children's National, presented with Dr. Sharma, director of Interventional Radiology at Children's, on "Interventional Radiology: Technology and Opportunities" in Meet the Expert talks on both Saturday and Sunday of the programme. They discussed background information, preclinical studies, current, ongoing studies of high-intensity focused ultrasound (HIFU), HIFU in combination with heat sensitive formulated chemotherapy and future directions. In 2017, Children's National was the first U.S. children's hospital to successfully use MR-HIFU to treat osteoid osteoma, and is currently accruing on early phase studies evaluating HIFU ablation and HIFU in combination with lyso-thermosensitive liposomal doxorubicin for pediatric patients with refractory/recurrent solid tumors.
Dr. Hardy, a pediatric psychologist in the Center for Cancer and Blood Disorders at Children's, presented on "Brief Psychosocial Screening to Identify Patients in Need of a Mental Health Treatment Referral in a Childhood Cancer Survivorship Clinic." In his educational lecture, Dr. Hardy described findings that show a brief mental and behavioral health questionnaire given to patients in the Children's National survivorship clinic is a sensitive screening tool that can identify patients in need of more formal psychosocial evaluation and treatment. He also presented data supporting the use of a lower threshold of psychological symptoms necessary to trigger discussions about mental health treatment compared to previous reports. The key implication of Dr. Hardy's work is that survivorship clinics lacking embedded psychology support could adopt this questionnaire, which is publically available and translated into 86 languages, to help identify survivors with mental and behavioral health concerns and ensure appropriate referrals are made.
Dr. Dome, Vice President of the Center for Cancer and Blood Disorders, served on the SIOP Scientific Programme Advisory Committee, which selected the topics for presentation.
SIOP provides an international forum for the sharing of new research and ideas related to pediatric oncology. The annual conference furthers the efforts made towards developing new treatments and cures and opens the conversation, encouraging innovation and collaboration with experts from around the world. Children's National has taken part in SIOP for many years, most recently hosting the meeting in Washington, D.C., in 2017.
https://innovationdistrict.childrensnational.org/wp-content/uploads/2018/12/SIOP-logo.jpg
300
400
Innovation District
https://innovationdistrict.childrensnational.org/wp-content/uploads/2018/11/idlogo1-tagline-Advances-in-Medicine.gif
Innovation District
2018-12-18 10:28:35
2018-12-19 11:18:58
Children's National physicians attend the International Society of Paediatric Oncology in Japan