Children's National earns five awards at the 2017 SPR Annual Meeting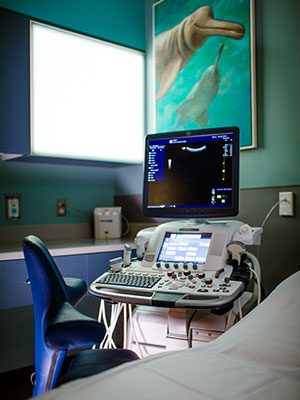 Several technologists, fellows and faculty in the Division of Diagnostic Imaging and Radiology at Children's National Health System were recognized at the 2017 Society of Pediatric Radiology (SPR) Annual Meeting in Vancouver, Canada, May 16-20. Each year, the international conference recognizes society members for outstanding research and education in pediatric care on the topics of imaging and image-guided care. Out of 15 major awards, Children's National staff earned five, including two Caffey Awards – SPR's most prestigious awards for academic excellence.
The awards received are as follows:
The Society of Pediatric Radiology Caffey Award for Best Clinical Research Paper went to attending radiologist, Dorothy Bulas, M.D., for her clinical research paper titled, "CXR Reduction Protocol in the Neonatal Intensive Care Unit (NICU) – Lessons Learned," which highlighted collaboration with the NICU team to reduce the reliance on x-rays to monitor neonates. This method decreases the radiation dose with no risk to the patient.
The Society of Pediatric Radiology Caffey Award for Educational Exhibit was given to Benjamin Smith, M.D., a pediatric radiology fellow, for his educational poster "Sonographic Evaluation of Diaphragmatic Motion: A Practical Guide to Performance and Interpretation." The exhibit displayed a unique technique for examining the motion of the diaphragm using ultrasound to make an accurate diagnosis of diaphragm paralysis or motion. Dr. Smith's exhibit was also recognized by The American Academy of Pediatrics and was given the Outstanding Clinical Education Poster Award along with radiologist Hansel Otero, M.D.; sonographer Tara K. Cielma, R.D.M.S, R.D.C.S, R.V.T.; and faculty member Anjum N. Bandarkar, M.D.
The Society of Pediatric Radiology Radiographer Best Poster Award was given to Dr. Bandarkar for her poster titled, "Infantile Hypertrophic Pyloric Stenosis: Value of measurement technique to avoid equivocal exam." The World Federation of Pediatric Imaging also awarded Dr. Bandarkar, Adebunmi O. Adeyiga, M.D. and Tara Cielma the 2017 Outstanding Radiographer Educational Poster Award for their collaborative poster on, "A Sonographic Walk‐Through: Infantile Hypertrophic Pyloric Stenosis."
Division Chief of Diagnostic Imaging and Radiology, Raymond Sze, M.D., remarked, "This is a major win not only for the department but also for the entire hospital. The support and collaboration of our Children's National colleagues across many departments allowed us to advance the field of pediatric imaging and earn national recognition for the high-quality and impactful research and education that's happening at our institution."
https://innovationdistrict.childrensnational.org/wp-content/uploads/2018/11/idlogo1-tagline-Advances-in-Medicine.gif
0
0
Innovation District
https://innovationdistrict.childrensnational.org/wp-content/uploads/2018/11/idlogo1-tagline-Advances-in-Medicine.gif
Innovation District
2017-06-19 13:56:47
2018-11-26 16:06:43
Children's National earns five awards at the 2017 SPR Annual Meeting