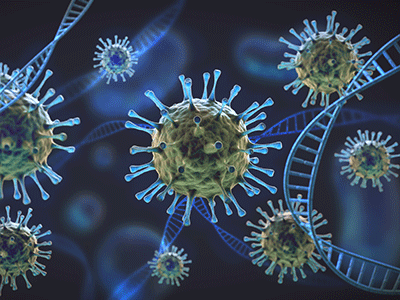 Researchers at Children's National Hospital found a new SARS-CoV-2 spike variant in a neonatal patient, according to a study that genetically sequenced the virus in 27 pediatric patients. The newborn presented with a viral load of 50,000 times more particles than the average patient, which led to identifying the N679S spike protein variant — the earliest known sample of this coronavirus lineage in the U.S. mid-Atlantic region.
While the paper is posted to the preprint server medRxiv and has not been peer-reviewed, it represents an early step towards establishing better surveillance of the COVID-19 pandemic. The new variant helps understand the process of viral adaptation, potentially informing treatment development and vaccine design for any viral variants in the future.
All genomes change and evolve. Additional viral variants are expected to emerge as more patients are infected. The data analysis recognized eight other cases in Washington, D.C., with the N679S variant, pointing toward a European origin due to the genetic similarity between of SARS-CoV-2 strains in the U.S. and United Kingdom.
"We need to sequence more cases to identify variants and stay ahead of the virus," said Drew Michael, Ph.D., molecular geneticist at Children's National and senior author of the study. "The United States sequences a tiny fraction of all cases, and because we are not sequencing enough, we are not aware of the variants in SARS-CoV-2 that may be spreading in our community."
"Novel SARS-CoV-2 spike variant identified through viral genome sequencing of the pediatric Washington D.C. COVID-19 outbreak," was published on the preprint server medRxiv. Additional authors include Jonathan LoTempio, Erik Billings, Kyah Draper, Christal Ralph, Mahdi Moshgriz, Nhat Duong, Jennifer Dien Bard, Xiaowu Gai, David Wessel, M.D., Roberta L. DeBiasi, M.D., M.S., Joseph M. Campos, Ph.D., Eric Vilain, M.D., Ph.D. and Meghan Delaney, D.O., M.P.H.
You can read the full preprint on medRxiv.
https://innovationdistrict.childrensnational.org/wp-content/uploads/2021/02/coronavirus-molecules-with-DNA.gif
300
400
Innovation District
https://innovationdistrict.childrensnational.org/wp-content/uploads/2018/11/idlogo1-tagline-Advances-in-Medicine.gif
Innovation District
2021-02-24 09:16:13
2021-02-24 09:36:47
Novel SARS-CoV-2 spike variant found in a newborn in Washington, D.C.