Parent engagement in treatment benefits ADHD patients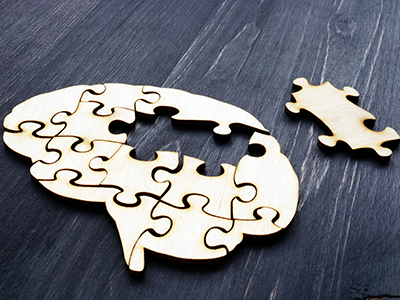 Parent engagement in behavior management skills is associated with improvements in child attention, behavior and academic outcomes as well as parenting outcomes, a new study led by Melissa Dvorsky, Ph.D., psychologist at Children's National Hospital and Director of the ADHD & Learning Differences Program, found.
Parents who frequently use behavior management skills throughout treatment predicts positive parent- and teacher-rated outcomes at the end of treatment. Similarly, parents who continue using these skills after treatment ends predicts improved parent- and teacher-rated outcomes six months later.
The study looks at individual differences in parent engagement in a school-home treatment for children with attention and behavior challenges or attention-deficit/hyperactivity disorder (ADHD). Specifically, Dr. Dvorsky and others found three distinct patterns of the ways in which parents use the behavioral strategies throughout treatment. Parents who increased their use of skills during treatment and had moderate to high adherence by the first few sessions had better parent- and teacher-rated post-treatment outcomes. In other words, they responded better to treatment when experts looked at both child outcomes and parenting. Children had improved behavior, reduced ADHD symptoms and improved academic competence, whereas parents had positive parenting outcomes.
"This study brings to light that there are key differences in how different parents engage in treatment," Dr. Dvorsky says. "This underscores the importance of supporting families and focusing on strategies that optimize family engagement in treatment given it significantly impacts how well the child responds to treatment."
With these findings, Dr. Dvorsky says clinicians can identify ways to better engage patients and families in treatment for ADHD, but also for other pediatric conditions too. Families, she says, will experience greater benefits from treatment when they are understanding the skills, engaging in strategies that meet their needs and goals, and practicing skills between sessions.
"Clinicians can now understand the importance of improving treatment engagement and make greater efforts to connect with patients and their families," she adds. "A greater focus on supporting this treatment engagement is beneficial for patients. I'm hoping to continue this work to study important barriers and facilitators for parent engagement to better understand how we can help patients and families engage in treatment more effectively."
In order to achieve this, Dr. Dvorsky says this entails a focus on identifying individualized or personalized approaches to match patient's needs, using adaptive intervention designs and targeting social, emotional and cognitive processes that impact engagement. For youth and families with ADHD, these processes include motivation, social support and executive functioning.
https://innovationdistrict.childrensnational.org/wp-content/uploads/2021/01/wooden-brain-puzzle.png
300
400
Innovation District
https://innovationdistrict.childrensnational.org/wp-content/uploads/2018/11/idlogo1-tagline-Advances-in-Medicine.gif
Innovation District
2021-01-08 11:58:39
2021-06-30 10:44:08
Parent engagement in treatment benefits ADHD patients