Genetics can't explain mixed impact of growth hormone therapy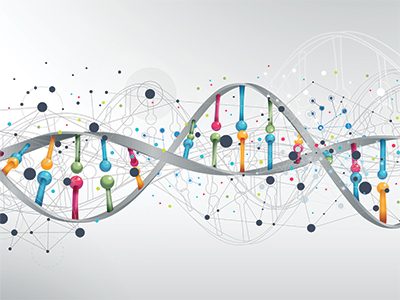 Growth hormone therapy is one of the most common treatments for short stature in children. However, endocrinologists report mixed outcomes, even when children have the same underlying condition as the cause of their short stature. Despite research into a variety of potential causes for this unpredictable response, there is still very little scientific evidence to help physicians predict whether children with short stature who are treated with growth hormone will respond to the treatment or not.
A study published in the Journal of Clinical Endocrinology and Metabolism took up this question with an eye to the genetic factors that might predict response by conducting the first ever genome-wide association study of response to growth hormone.
"Previous disease-specific models have been developed using multiple clinical variables such as parental height, age at treatment start, peak hormone levels and doses, and birth parameters, however, these clinical parameters only partially predict variation in response," wrote the study authors, including Andrew Dauber, M.D., first author and chief of the division of Endocrinology at Children's National Hospital. "Our goal was to perform a large-scale genome-wide study to provide a comprehensive assessment of how common genetic variation may play a role in growth hormone response."
To accomplish this, the study combined five cohorts from across the world to identify 614 individuals for further review. All patients had short stature caused by conditions including growth hormone deficiency, small for gestational age, or idiopathic short stature (no previously identified cause), who received growth hormone as treatment.
Interestingly, the researchers found no overwhelming genetic predictors of response to growth hormone. They did identify a few signals that may potentially play a role in the body's response to growth hormone but noted those signals will need further exploration. The study also ruled out the idea that genetic predictors of height in the general population might predict response to growth hormone.
"Identifying genetic predictors of how a child with short stature will respond to growth hormone would be an important step forward for clinicians and parents to make informed decisions about the right treatment approach," says Dr. Dauber. "Though we didn't find any specific indicators, this large-scale study has allowed us to rule out some previously held assumptions and offers several new avenues to explore."
The study was conducted in collaboration with Pfizer and Boston Children's Hospital.
https://innovationdistrict.childrensnational.org/wp-content/uploads/2019/01/DNA.jpg
300
400
Innovation District
https://innovationdistrict.childrensnational.org/wp-content/uploads/2018/11/idlogo1-tagline-Advances-in-Medicine.gif
Innovation District
2020-07-20 10:39:28
2020-12-21 15:44:46
Genetics can't explain mixed impact of growth hormone therapy