First registry specifically for adult congenital heart disease launches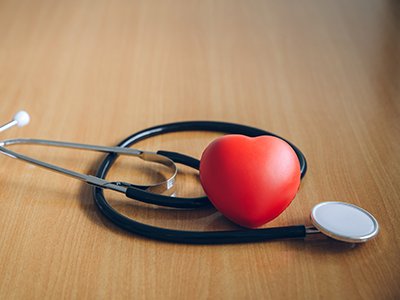 Although nearly 2 million adults in the United States are living with a congenital heart defect, it's been historically difficult to gather data on these conditions and to identify patient needs. To address this challenge, Children's National Hospital and the Heart Research Alliance, in partnership with the Adult Congenital Heart Association and University of California San Francisco, developed the Congenital Heart Initiative, a registry specifically for adult congenital heart disease (ACHD) patients.
The Congenital Heart Initiative aims to:
Understand how to improve the quality of life for adults with congenital heart defects
Improve our understanding of the ACHD population for patients, providers and researchers
Inform future research projects of needs within the ACHD community
Spur innovation within congenital heart disease treatment
Fundamentally change the way America understands and cares for ACHD patients
The registry will collect data from brief surveys sent to enrollees every six months, which will be used to gain a deeper understanding of the experiences of ACHD patients. By reshaping the way that ACHD is understood by both patients and clinicians, the registry can improve the lives and futures of adults living with congenital heart defects.
"Our long-term goal is to develop a platform for everyone in the community to come together and learn more about CHD," says Anitha John, M.D., Ph.D., medical director of the Washington Adult Congenital Heart Program at Children's National, who led development of this initiative. "We hope that this effort will be the start of a resource to allow patients and researchers to come together and learn more, together, about congenital heart disease."
Children's National Hospital is joined in this effort by six other U.S. organizations, including:
University of California San Francisco
Heart Research Alliance (formerly the Health eHeart Alliance)
Adult Congenital Heart Disease Cause Group
Eureka
Adult Congenital Heart Association (ACHA)
Alliance for Adult Research in Congenital Cardiology (AARCC)
Several other organizations serve as advisors to the initiative, including:
National Heart, Lung, and Blood Institute (NHLBI)
Centers for Disease Control and Prevention (CDC)
American College of Cardiology, Adult Congenital & Pediatric Cardiology (ACPC) Section
Cardiac Networks United
People with congenital heart disease who are 18 years of age or older may enroll in the registry and volunteer to participate in research conducted within the initiative. Learn more at: https://chi.eurekaplatform.org.
https://innovationdistrict.childrensnational.org/wp-content/uploads/2020/12/stethoscope-and-stress-ball-in-heart-shape.png
300
400
Innovation District
https://innovationdistrict.childrensnational.org/wp-content/uploads/2018/11/idlogo1-tagline-Advances-in-Medicine.gif
Innovation District
2020-12-17 17:25:42
2020-12-17 17:25:42
First registry specifically for adult congenital heart disease launches