From discovery to 'no excuses' in neuro-oncology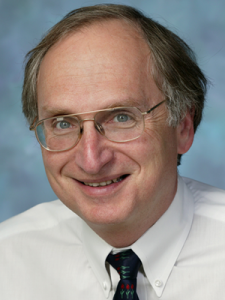 For more than three decades, the world's pre-eminent scientists and clinicians in pediatric neuro-oncology have convened the International Symposium on Pediatric Neuro-oncology every two years. Their goal is to advance the care and treatment of pediatric brain and central nervous system tumors by connecting across disciplines to share research findings and discuss the latest treatment approaches.
This year for the first time, representatives from parent advocacy groups and patient support foundations were also invited to attend the traditionally scientific meeting. Their inclusion allowed care providers and scientific investigators to make sure the voices of patients and families, and their needs, are heard.
Roger J. Packer, M.D., senior vice president of the Center for Neuroscience and Behavioral Medicine at Children's National Health System, served as international organizing committee chair this year. He was chair and organizer of the very first symposium, held in 1986, and has led additional sessions over the years.
Dr. Packer had the honor of giving the opening keynote address to more than 1,200 participants in Denver this year. He used his lecture to highlight some of the amazing knowledge leaps made in the last decade in understanding the molecular makeup and genetics behind brain and spinal cord tumors.
"We've made more discoveries in these areas in the last 10 years than we made in the 50 years before that. It's been a phenomenal decade for discovery," he notes.  "But the fact remains we have not yet been able to translate all of this knowledge into more effective therapies for most children with brain and central nervous system cord tumors."
Dr. Packer says progress made in managing and treating childhood low grade gliomas is one example of how care should move forward for other tumor types. The unique genetic and molecular makeup of low grade gliomas, which are the single most common form of childhood low grade tumor, has allowed clinicians to begin moving away from surgeries, radiation therapy and chemotherapy toward less neurotoxic treatments targeted at the specific molecular properties of the tumor itself.
"Although the chemotherapy protocol we began for low-grade gliomas 30 years ago works well and is still the standard of care today, the new molecular approaches we and others have tested will hopefully replace it soon and result in even better outcomes," he adds.
Medulloblastoma, the most common form of malignant brain tumor, is one area Dr. Packer notes could stand to benefit from therapies with less impact on a child's quality of life. The current treatment protocol used for this childhood tumor also remains the same as the one that Dr. Packer helped develop more than 30 years ago.
"Our protocol is effective, and we've moved survival from 50 percent to 80 percent for these types of tumors using this approach, but it's time to determine how best to move toward effective molecularly targeted therapies that would allow us to reduce the neurotoxic treatments necessary to treat these tumors."
"We have to move from our decade of discovery to a decade of no excuses where we are able to use what we've learned to improve the care of all childhood brain and spinal cord tumors," he says.
Dr. Packer says the key is to avoid getting paralyzed by the mountain of molecular data that is available and really focus on the specific information needed to make treatments more precise.
One promising new approach is the use of immunotherapy for pediatric brain and spinal cord tumors. Children's National and colleagues from across the U.S. are at the forefront of developing these therapies to control tumor growth, and presented several related studies at ISPNO:
There were also several poster session presentations where Dr. Hwang, Lindsey Kilburn, M.D., Brian Rood, M.D., and others from the Children's National team shared findings related to the potential and the challenges of molecular targeted therapies, especially immunotherapies. The team at Children's also presented data related to new findings about how to reverse neurologic and neurocognitive deficits that often result from these conditions, including some that for years were thought to be irreversible, such as vision deficits.
Dr. Packer notes that many of the newest clinical trials both in the U.S. and internationally have the potential to kick start this decade of "no excuses."
"We've made great progress, but we haven't yet been able to take full advantage of the knowledge we've amassed. To do it, we all have to work together as a community nationally and internationally to change the paradigms of how we treat these children and make meaningful advances."
https://innovationdistrict.childrensnational.org/wp-content/uploads/2018/08/Packer_RID.png
400
300
Innovation District
https://innovationdistrict.childrensnational.org/wp-content/uploads/2018/11/idlogo1-tagline-Advances-in-Medicine.gif
Innovation District
2018-08-08 21:48:35
2021-06-01 10:07:28
From discovery to 'no excuses' in neuro-oncology