A look at the clinical utility of anti-Mullerian hormone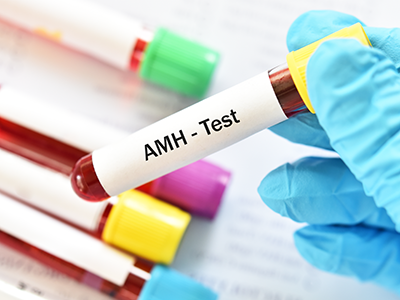 Anti-Mullerian hormone (AMH), also known as Mullerian inhibiting substance (MIS), is a hormone produced exclusively in the gonads. It was originally described in the context of sexual differentiation in the male fetus but has gained prominence now as a marker of ovarian reserve and fertility in females.
In a mini-review published in The Journal of Clinical Endocrinology and Metabolism, Roopa Kanakatti Shankar, M.D., pediatric endocrinologist at Children's National Hospital and an associate professor of pediatrics at the George Washington University School of Medicine and Health Sciences, and co-authors offer an updated synopsis on AMH and its clinical utility in pediatric patients.
The authors performed a systematic search for studies related to the physiology of AMH, normative data and clinical role in pediatrics. After reviewing 70 clinical studies and systematic reviews, they conclude that, "AMH has widespread clinical diagnostic utility in pediatrics but interpretation is often challenging and should be undertaken in the context of not only age and sex but also developmental and pubertal stage of the child."
Other authors from Children's National Hospital include Andrew Dauber, M.D., MMSc, Tazim Dowlut-Mcelroy, M.D., and Veronica Gomez-Lobo, M.D.
Read the full review in The Journal of Clinical Endocrinology and Metabolism.
https://innovationdistrict.childrensnational.org/wp-content/uploads/2021/11/Blood-sample-tube-for-anti-Mullerian-hormone.png
300
400
Innovation District
https://innovationdistrict.childrensnational.org/wp-content/uploads/2018/11/idlogo1-tagline-Advances-in-Medicine.gif
Innovation District
2021-11-16 11:42:41
2021-11-16 12:39:59
A look at the clinical utility of anti-Mullerian hormone