It took an act of Congress to save lives
Until now, medical research and innovation have been severely limited in the U.S. by regulations and lack of funding. On behalf of healthcare systems and medical innovators across the U.S., we applaud the House and Senate for their tremendous bipartisan effort to pass the 21st Century Cures Act that will transform our health and research system and enable us to more effectively fight diseases.
We are encouraged by the provisions in the act that break down regulatory barriers and expedite the approvals of drugs and devices. We are particularly excited about the provisions to increase funding to the National Institutes of Health (NIH) and the Food and Drug Administration (FDA), as well as the establishment of precision medicine, the cancer moonshot initiatives and new programs that will improve our mental health system and fight the worsening opioid epidemic. Boosting research and innovation to find cures and develop new medical devices for children and adults who carry childhood and rare diseases is at the core of our mission at Children's National. Our researchers are working to find new biomarkers, map the human genome, develop medical devices for children and personalize medicine to make treatment and cures more targeted and effective. They are also studying pain and looking at new ways to detect the presence of opioids and cannabinoids. Thanks in large part to funding from the NIH, institutions like ours are able to continue groundbreaking biomedical research. This legislation brings hope to our children and their families, especially those who volunteer to participate in research, that our scientific breakthroughs will be translated to drugs, therapeutics and medical devices safer and faster.
Another victory for all of us in the pediatric medical device field is the expansion of the Humanitarian Use Device program to include devices used by up to 8,000 individuals rather than the current 4,000 individual cap. The hard cap at 4,000 individuals was excessively restrictive and was a significant disincentive blocking the development of devices for rare diseases and conditions, especially those affecting children. The 4,000 limit was also an obstacle for the development of diagnostic devices, since the FDA interprets the limitation to apply to the number of patients that would receive the diagnostic test, rather than the number of individuals affected or manifesting the rare disease.
Currently, medical device development for children lags woefully behind adults. Children have medical device needs that are considerably different from adults. The subtleties of developing devices for pediatric patients are fundamentally different than those for adults. The challenges include small markets, scarce financial incentives, regulatory issues, and the procedural dissimilarities of premarket clinical trials and post-market surveillance. The lack of available pediatric devices often forces clinicians to treat pediatric patients by using or modifying adult devices, adjusting implants designed for other purposes, and using implants designed decades ago. Because devices are being used "off-label," clinicians and regulators are not able to collect information on their effectiveness. This act promises a faster regulatory approval process, which increases the enthusiasm of the venture community in investing in drug and device development, which in turn can help startup companies in the field secure private capital.
Thank you to everyone who worked tirelessly to create this bill and to those who lobbied on its behalf. It's efforts like the 21st Century Cures Act, that break down regulatory barriers and provide the resources to expedite the approvals of life-saving drugs and devices, that save children's lives.
About the Author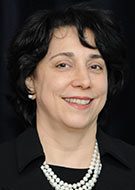 Kolaleh Eskandanian, Ph.D.
Executive Director
Sheikh Zayed Institute for Pediatric Surgical Innovation
Research interests: device development, entrepreneurship, innovation in health care
https://innovationdistrict.childrensnational.org/wp-content/uploads/2016/09/PerspectivesImage_What-Rare-Diseases-Teach-Us_sm-2-e1494012190946.jpg
300
399
Innovation District
https://innovationdistrict.childrensnational.org/wp-content/uploads/2018/11/idlogo1-tagline-Advances-in-Medicine.gif
Innovation District
2017-02-03 08:53:32
2017-08-15 10:16:34
It took an act of Congress to save lives